Hi friends, today I will give you the Haier LE32B8000T Software Update Version Download link for free of cost. If you looking to get and download software of Haier led tv model this is the right place for you.
Today I will give you the most popular Led TV motherboard of LE32B8000T LED's Software  Fully Tested Download link for free with one click. You can download this motherboard software easily from the below link. If you are looking to get and download the software of this motherboard this is the right platform for you.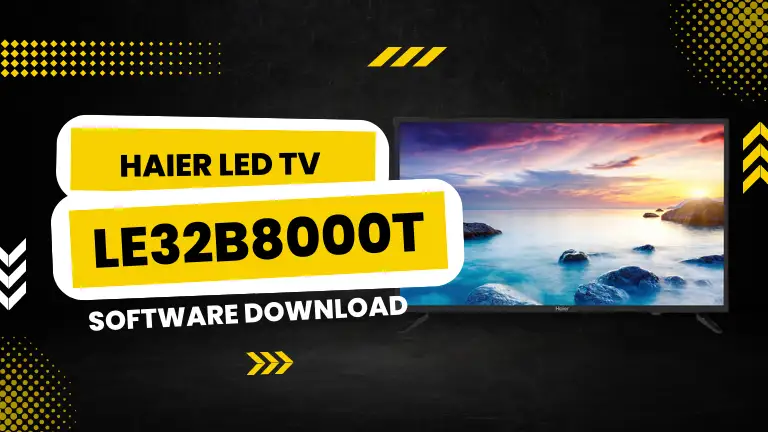 Haier LE32B8000T Software Update Version Download
This is the place to go if you're looking for a new LED LCD TV model software on this site just type the TV model number on the search box, which at the top right corner of this site.
If you did not get your particular TV model software on the search box, then request you to comment in the below comment box to get the software of other models of LED LCD TV.
At your one request, I will upload your LED LCD TV model software as soon as possible. So please stay continue with this site. In the previous upload post, I have already discussed with you how can download and install LED LCD TV software.
For easily downloading software I again mention below this motherboard software downloading process.
The following issue:
blank screen
power indicator(RED) continuously glowing
Burn mode
Mirror
Remote issue
Auto Restart
AV/HDMI Input option hide
Mapping problem
Basic Information of This TV
Brand: Haier
Model number: LE32B8000T
Wi-Fi: Not available
Screen Type: LED
Display Size: 32inch
Resolution: 1366X768
Aspect Ratio: The aspect ratio of this screen is 16:9 to meet the latest standards and consumes as power (when running)
Speaker output: 16 watt
Features Format: Non-Smart
Power Requirement: AC110 to 240 volts ~50Hz/60Hz
Power consumption: 45watt
VGA: Available
HDMI Port: 2 slots available
USB Port: Available
How to Install Software of Haier LE32B8000T TV
Download The Software File and Extract it.
From The Folder Copy/Cut The extracted file to the pen drive.
Plug The Pen drive into tv (Make Sure The Power Plug is Unplug).
After the plugin, the pen drive switches on your main ac plug.
Now software upgrading starts.
After finishing the software upgrading process. some setting options are displayed on the screen then you custom the setting on your choice.
Haier LE32B8000T Software Download :
Disclaimer: If you get any kind of data loss or product damage during the installation process of software, Electrowide doesn't responsible for that.